Junkin', Pickin', or Antique Findin' - where to go in Lou!
Junkin', pickin' ( my choice name), antique finding, searching for deals -- there are plenty of names for it. But, when it comes down to it - we are all on the hunt for the best deals on amazing pieces at crazy cheap prices!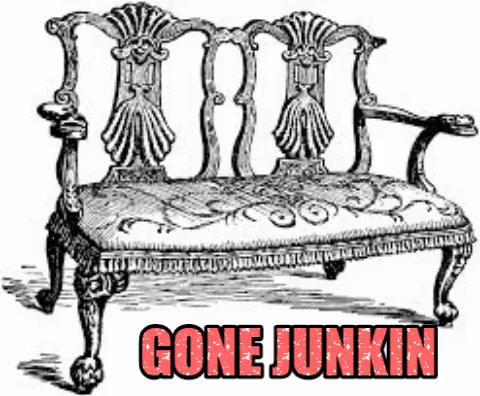 To understand a little insight into my marriage:
- we don't get dressed up and go on dates, we throw on old clothes, hop in the truck, and go find deals.
- we don't go to sit down restaurants and order when we are out and about, my husband comes running out of the closest Thornton's with Snickers and a Diet Mtn. Dew for our meal. ( Side note: snickers now has a "fiery" version with chiles' - it is disgusting!)
- we don't buy furniture from Ashley's or furniture liquidator's, we go pickin' to find our newest piece at the local Goodwill.
Don't worry guys, my husband isn't having a stroke, this is how he smiles when I want a photo... ugh!
Now, I am sure you are thinking what most people are when I tell them this.
"How do you find these awesome pieces? When I go I don't find a thing."
It is because you aren't looking!! And if you are, then you just aren't at the right spot for what it is you are needing!
For example, when I am wanting some old windows, shutters, galvanized anything, or chairs I hit up Tickled Pink. They have this amazing little garage behind the store called the "rough room." You can purchase the above mentioned items for literally 1/4 of what you would pay at a Peddler's Mall. You know why? Tony, the owner knows he has vendors come directly to his store to refurbish and resell his stuff. So he makes it so insanely affordable! Which I really like considering I don't mind getting a better deal and putting a little elbow grease into fixing it how I really want (or making the husband HA!) But don't just think that is all Tickled Pink is good for is the old rough stuff. They have everything from china to linens, furniture to old books! This is definitely my favorite stop because of the versatility of the store. And the fact that each day you go there is ALWAYS new inventory! But make sure to check the hours, I believe as of now they are only open three days a week.
Another great spot is Vendors Village on Dixie Highway. There are a few locations for Vendors Village, and while I am sure they are all great, the one on Dixie is my personal favorite. The main reason is because who ever owns the huge booth all the way in the very back sells stuff dirt cheap. And again, that comes in handy if you have a couple small projects and are needing things. He also has lots of stuff for the guys like older tools and such. But overall, I have gotten many great pieces here from bourbon barrels, to plant stands, to larger items like dressers or ottomans.
If you catch yourself downtown around Shelby Park, check out Yesternook. This place is great for affordable but quality items. They do still have odds and ends. But, if you are on the hunt for a nicer chest or maybe a smaller bar to go in your house this place usually has what you need! Also, I haven't visited their new location and need to do that ASAP. But, I will tell you I was on location doing a photo shoot and they were having a parking lot sale that day.
GUYS - alwayyysss stop at parking lot sales. Deals Galore! ( this is basically me yelling to do so!)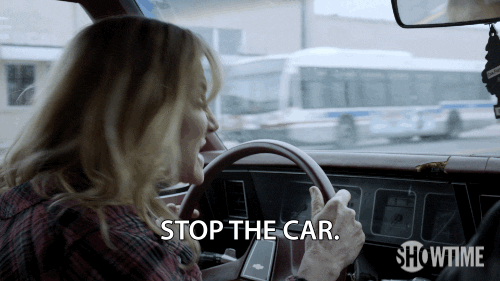 You can also find decent deals depending on what you are looking for at Goodwills and Peddler's Malls. We still shop at those from time to time but we really try to go to our top local picks first.
A couple other great options you may have not considered are yard sales, Facebook Marketplace, and moving sales ( just got an AMAZING deal on an antique chest that will be featured in my farmhouse closet makeover for under $100 blog coming later this week / early next!)
I get that not everyone is into pickin'. I always bought new everything until my husband showed me this fun hobby years ago. Either way you get your items is fine by me! BUT, if you are wanting to spend half the price, put your own spin on it, and be proud of what you created- it is the ONLY way to shop!
Watch for my under $100 farmhouse closet makeover coming soon! The transformation is in its final stages and it is ahhhhmazing!
XOXO -
Ashley